Visualizing the Corporate Legal Market
Understanding your business means understanding your clients.  Not only their legal needs, but the fundamental elements of their industries.  To that end, LawyerMetrix has built a proprietary database of all U.S.-based corporate organizations with at least $10 million in revenue.  
The map below summarizes our coverage of the corporate legal market.  It visualizes the count of companies in our data that are headquartered within each U.S. county.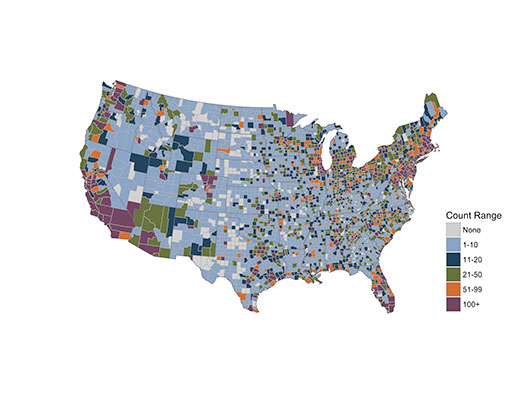 LMx uses this data to help firms gain understanding about their clients' market position and industry.  We also provide market-level estimates of spending on outside counsel.  If you are interested in learning more, please contact us.