Geography, Diversity and the Labor Market
Racial and ethnic diversity is distributed unevenly across the U.S. In this volume of the Diversity Imperative, LawyerMetrix examines ways in which this fact impacts and helps to explain diversity numbers in the legal profession. The results suggest that current practices for collecting and reporting industry-wide diversity numbers – while valuable – may fall short in their ability to account for distinct and consequential market demographics.
Labor Markets and Diversity
To set the stage, Figure 1 charts the percentage share of residents from diverse racial/ethnic backgrounds in the 40 largest legal markets.1 Metro areas like Los Angeles, Miami, Houston and San Francisco have more diverse demographics, or "market populations." Metro areas like Boston, Minneapolis, Cincinnati and Pittsburgh have less diverse market populations.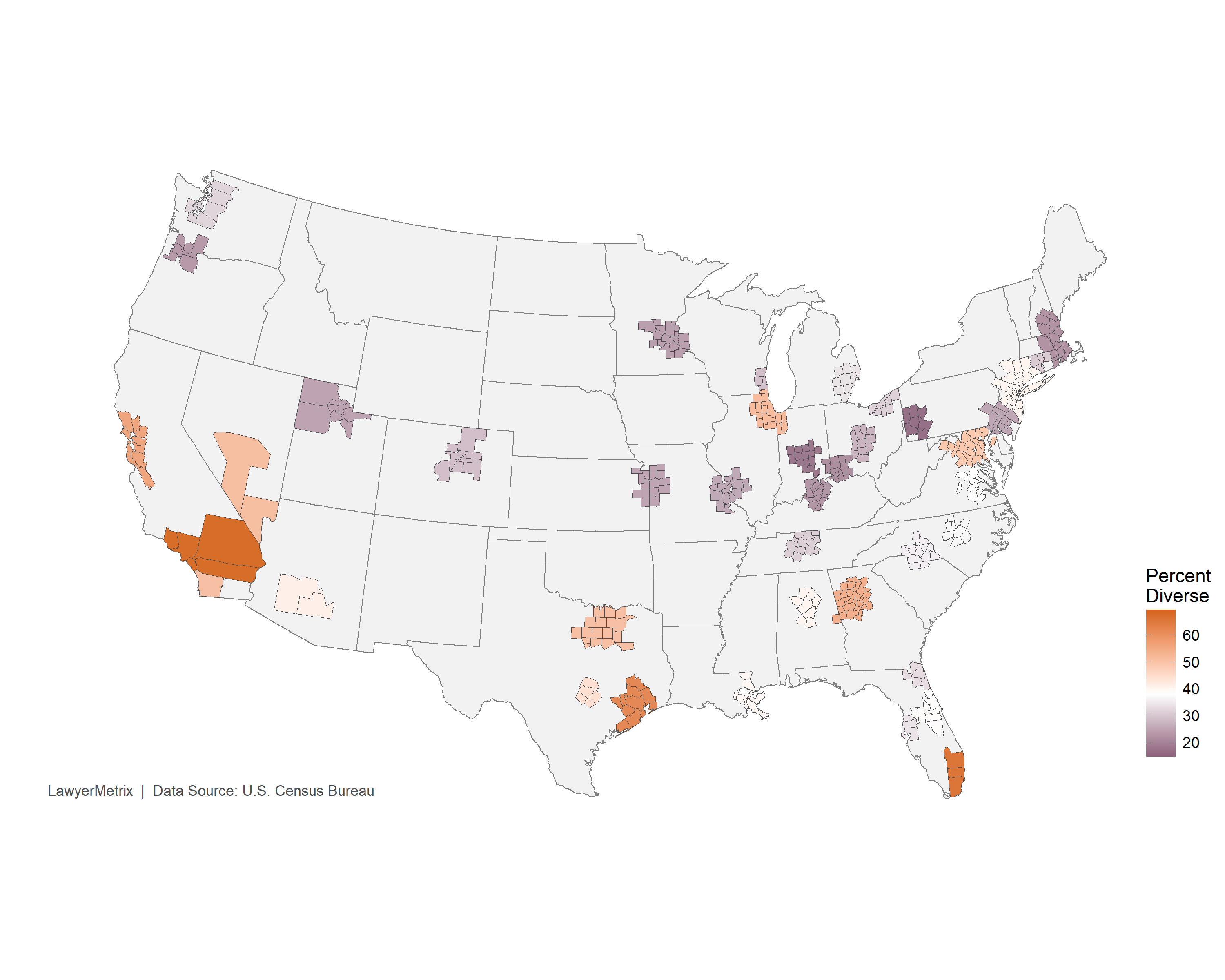 Figure 1 - Percent of Population of Diverse Race/Ethnicity for the Top 40 Legal Markets
What is the connection between diversity in a local labor market and in law firms and regional offices within that market? Figure 2 explores the answer for partners and associates in the AmLaw 200.2 Each dot reflects two metrics per market: the diversity of the population (i.e., the numbers that determine the market's chart shading in Figure 1) on the horizontal axis, and the diversity of the law firm offices in that market on the vertical axis. The orange lines are "regression" lines, whose steadily increasing slopes reflect a statistically significant relationship. The key takeaway reflected in the high correlations: diverse market populations coincide with diverse law offices, and vice versa.3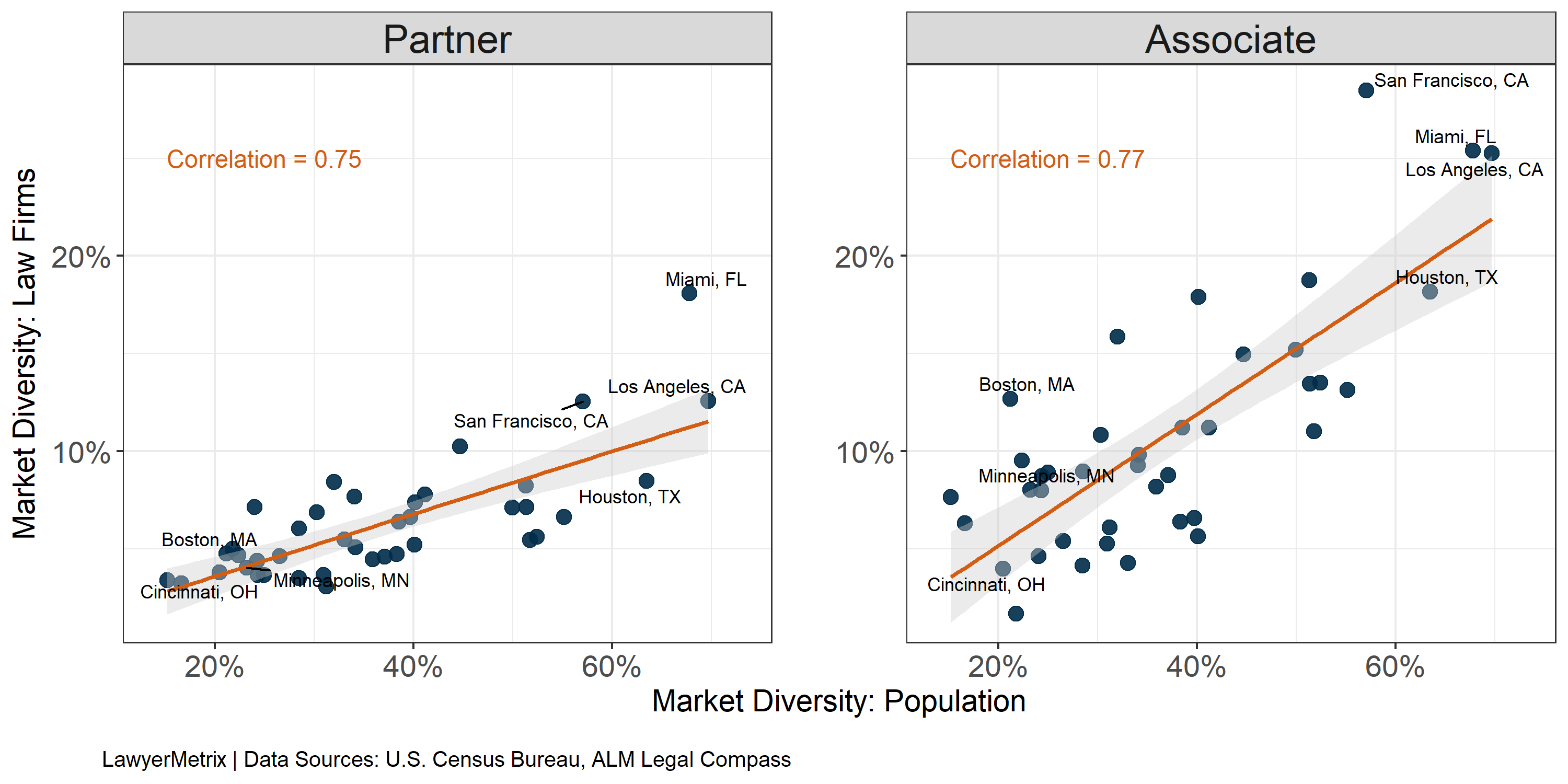 Figure 2 - Percent Diverse Race/Ethnicity: Market Population vs. Law Firms
The strong relationship between the diverse population in a market and law firm demographics provides a foundation for understanding the fractured nature of current diversity numbers. By virtue of their geographic footprint, some law firm offices benefit from the local labor market, while others are constrained by it. One implication: it is inadvisable to applaud or criticize diversity statistics reported by a firm without acknowledging the firm's geographic footprint.
Labor Markets and Diversity Assessments
One way to account for the specific market context – an analysis that LawyerMetrix performs for law firms, too – is presented in Figure 3. It reports a difference metric between actual market-level law firm diversity (the dots in Figure 2) and expected diversity derived from the statistical model (the orange lines in Figure 2). Actual diversity numbers that are above expected numbers produce positive differences, indicating that local law firm offices are out-performing relative to the market population. Actual diversity numbers that are below expected numbers indicate that law firms are under-performing relative to the market.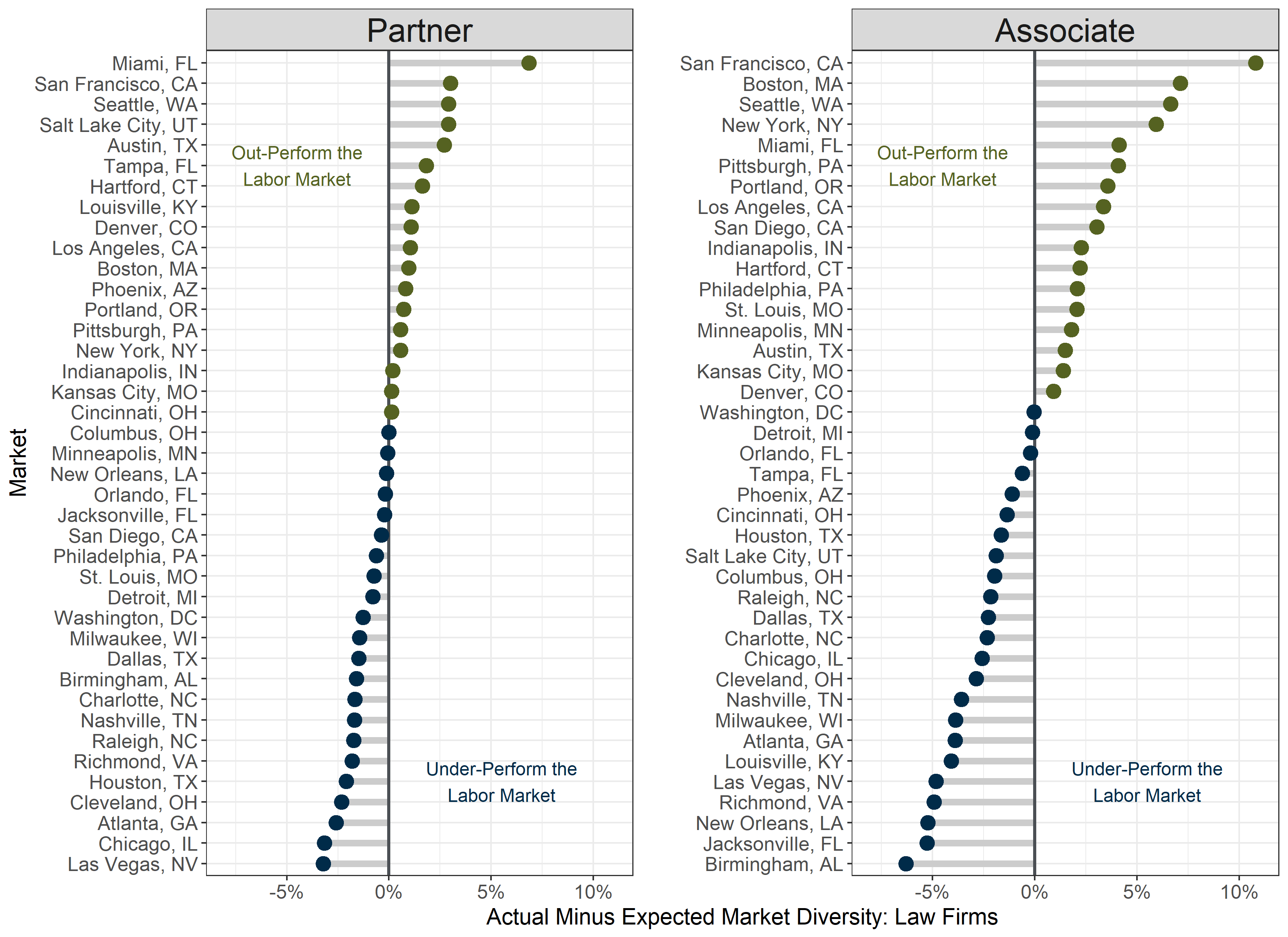 Figure 3 - Difference from Expected Law Firm Diversity Based on Diversity of Market Population
Figure 3 shows a more nuanced look at the top 40 legal markets for the AmLaw 200. Among the markets that out-perform expectations for both partners and associates are Miami, San Francisco, and Seattle. New York and Boston do well for associates, but these markets' "in context" rankings drop considerably at the partner level. On the flip side, the third largest legal market, Chicago, consistently under-performs relative to expectations in both the partner and associate ranks. The Houston market also falls below expectations for both partners and associates.
Summary and Conclusion
Geographic diversity is inextricably tied to law firms through these firms' regional offices within particular markets. This means that the uniform headcount-based diversity "scorecard" is chapter one of a longer story. ABA Resolution 113, among other industry initiatives, urges all providers of legal services to expand and create opportunities for diverse attorneys, and corporations to direct a greater percentage of the legal services they purchase to firms that employ diverse attorneys – and several companies have publicly expressed support. The ability to utilize existing diversity data to understand the impact of geography on diverse representation is imperative to providing a true and fair assessment of a firm's diversity initiatives. The ability to measure diversity versus peer firms in the specific geographic markets in which clients are purchasing legal services, and to "level" the geographic playing field with respect to diversity, is the underpinning for client engagement and business development efforts.
Our next Diversity Imperative post will begin to look at internal dynamics of law firm diversity, focusing on utilization patterns for female versus male attorneys. Watch for this and subsequent LawyerMetrix Diversity Imperative posts and contact us to learn how your firm's diversity metrics stack up against your competitors.
1 Legal market size is determined by summing the total number of AmLaw 200 partners and associates in a given metro area.
2 Data on law firm office diversity is derived from AmLaw 200 rosters obtained via ALM Legal Compass; diversity data was estimated using Bayesian prediction on surname and geolocation. The market-level correlation between the predicted data and the market numbers published in NALP's 2017 Report on Law Firm Diversity is .96, indicating a high degree of accuracy in the predictions. We use the predicted data to allow for more control over both the exact geographic footprint and the firms included in the analysis.
3 We are not suggesting there is a causal relationship between labor market diversity and law firm diversity. Yet, the strength of the association is real. Using a standard criterion of assessing the explanatory power of a statistical relationship, we can conclude that roughly 60% of the total variation in the law firm diversity (i.e. 60% of 100%) at the market-level can be accounted for by the labor market diversity alone.